NFC technology ready for prime time? – SecurityInfoWatch
May 24th, 2013
See on
Scoop.it
-
Access Control Toronto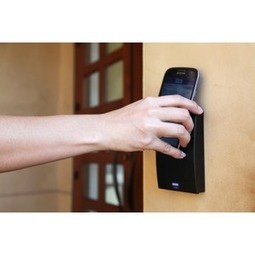 NFC technology ready for prime time?
SecurityInfoWatch
Using near field communications (NFC) technology, the phone communicates identity information to a reader, which passes the identity to the existing access control system.
See on
www.securityinfowatch.com
This entry was posted on Friday, May 24th, 2013 at 12:36 pm and is filed under
PPC management
. You can follow any responses to this entry through the
RSS 2.0
feed.Both comments and pings are currently closed.